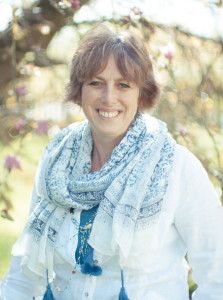 For as long as I can remember I have been fascinated with animals. I grew up on the outskirts of the city of Bath in an ordinary house, with an extraordinary garden. It was long and steep. The far end was allowed to grow wild, a tangle of nettles and brambles around gnarled apple trees. It was there that I discovered slow worms and newts, and butterflies and beetles. It was my own safari park. I even had a hospital for small animals and insects in my back garden!
I liked the idea of being an explorer journeying into leech-infested jungles or crossing the high Arctic in a dog sledge in search of polar bears. If I couldn't be an explorer, I wanted to be a vet.
At school I was disappointed that teachers never taught the really important things, like 'how to avoid a herd of charging elephants' or, 'what to do if your canoe hits a rock in rapids, splits in two and sinks into the Zambezi river.' (These things really happened to me and I always felt I could have been better prepared!).
When I grew up, I did become a vet and my work took me from the wilds of Africa to the frozen lands of the Arctic…
I rediscovered children's books by reading to my own children. I loved picture books, the way words and pictures interact to tell a story. I loved novels for older children, entering new worlds created by authors and following the adventures of their characters. I couldn't help dreaming up my own stories too.
I went back to university to study Writing for Young People where I learned how to craft my stories. Not long after finishing my first book, Sky Hawk, I was fortunate enough to find an agent and then a publisher. I love drawing too and I find that my route into storytelling is often through sketching the characters and scenes from my stories before I start writing them.
I love to visit schools to talk about my work and hopefully inspire other budding writers and storytellers! My books include Sky Hawk, White Dolphin, Moon Bear and Scarlet Ibis, which have all been translated into many languages.
Recently, inspired by real-life working dogs and my own pet dogs, I have written a new series for younger readers called Puppy Academy. My latest book for older children is Gorilla Dawn, about two brave young children and a young gorilla, set in the wilds of Africa.
I live in Somerset with my family and our collection of pets including dogs, chickens and a rescued Shetland pony.
You can usually find me in my tree house dreaming up new stories, with a cup of coffee and a plate of biscuits, in the company of squirrels.